ROYAL GAME ROOM
GAME ROOM
HOROSCOPES Bottom of the Page
Play our new app game
ROYAL MATCH
MATCH ROYAL OBJECTS TO WIN!
DAILY DEALS and THRILLS
FOLLOW THE ROYAL JEZTA...
ROYAL WORD GAMES
JOIN THE FUN! WIN REAL PRIZES! CLICK THE PHOTO FOR RPLC's FRIENDFUED Gaming Community
fbFRIENDFEUD(c)
Good with words? Got a competitive spirit? Then join the community for others like you! Guess the MYSTERY word to win prizes from RPLC and its affiliates.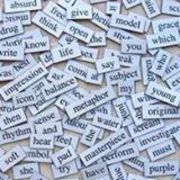 Lottery Games
State operated lottery games. Don't see your state? Contact R-T!
GET YOUR LOTTERY RESULTS!
If your state is not shown, send a request via email.
HOROSCOPES