ROYAL YUF
XTRAORDINARY YOUTH
Some photos are unavailable due to maintenance issues, we appreciate your patience.
***THEY'RE HERE!.. OUR ROYAL YUF***
ROYAL YOUTH SPOTLIGHTS:
TUBMAN BATTERY
"Tubman Battery is a premiere quality rechargeable battery company helping to reduce our global carbon footprint 👣. Black owned. Youth Ran."
PRESS RELEASE:
Tubman Batteries is the
first Black Owned rechargeable battery company. We offer highly efficient rechargeable batteries and charger packs. These batteries contain no less than 2600 mAh, double the capacity you'll find with current rechargeable batteries. Our youth entrepreneurial group decided to name this company Tubman to recognize the strong will, motivation, energy, and faith embodied in the American historical figure, Harriet Tubman. All products we produce will not only be high quality, but comparatively affordable. Our company has decided to first launch on WeBuyBlack!
MARTINA PARKER, 17, DETROIT, MI
Martina is a senior at Detroit Central High School, and at the mere age of 17, she's been working for more than 5 years. A Spongebob lover beyond all things, except progress, Martina was the very first intern for Royalty Publishing as a photographer.
MARTINA PARKER IN HER CADET UNIFORM
A family-oriented, multi-tasker, Martina has been a lifelong member of the family's home of worship at St. Elizabeth Holy Church of God in Detroit. It is here where she shares her gift of singing. Other braggable talents are writing, playing basketball, and rapping; but she takes pride in her most valuable talent: diligent worker.
For the past two years, Martina has held positions with Focus: Hope, and as an Explorer. Having duties such as helping the homeless, cleaning up public areas, training people, and various computer work, are helping build not only her mental capacity, but her tradeskills as well;she is also a member of the Safety Station for CHS.
Martina balances her schedules well, only having time to study soon as she gets home from school, or off work. She's never lacking to make time for studying, and her favorite food: pizza. Her tenacity is paying off for her future of wanting to become a police officer, or doctor. Her future plans after graduation are to join the armed forces. We wish her well in all of her endeavors!
MARTINA WAS THE 1ST INTERN FOR RPLC IN 2006
Dennis "DJ" Gerod Jr, 19, Detroit, MI
Affectionately known as "DJ", Dennis is like a quiet storm. His laid back demeanor often surprises people when they hear the results of his talents.
Dennis began perfecting his talents in music while still attending Central High School, and gained employment at the school's studio shortly before graduating. Being gifted in producing and studio engineering, Dennis made a name, and demand for his skills within the school's studio.
DJ AND MOM AANYA AT LIONS SEASON OPENER
GO LIONS!
Using the experience and knowledge gained from working at the school's studio, Dennis soon found himself in high demand around his neighborhood for making beats for the young, aspiring rappers. This would be the entrance of his talents with Mathematics, because he would get paid for his beats.
A simple person at heart, Dennis says he has no favorite TV show, nor food. But, you can always see him either sitting at the computer with headphones on, or at the family piano fingering a tune from his soul.
Since graduating, Dennis has entered Wayne County Community College, studying to receive an associates degree by 2015. When asked when, or how he study for tests, Dennis simply stated, "same day". It's almost uncanny how laid back Dennis is, and it makes you wonder what type of business owner he will become.
Currently, Dennis has been working at Target for a month, in stock and unloading. His dreams for being a business owner is not far off, and working small jobs like Target helps him build bank, and purchase lavish gifts for his family. He did not want to boast about giving his Mother a pair of diamond earrings. His answer for the 'gift giving' question was, "it varies". Yes, Dennis is definitely a big spender!
Dennis has already taken the necessary steps in becoming a business owner, by having online access to his skills, talents, and services. You can visit his YouTube, http://youtube.com/Djayystacks.
DJ GETTING PERTURB WITH TAKING PHOTOS
Tambra Scruggs, 15, Frankville, AL
The very active Tambra really has no time to claim a favorite TV show, with a busy schedule including membership in a youth group, and choir at Mt. Bethel Missionary Baptist Church; that's only a portion of her busy schedule. Tambra is also a member of Washington County High School's girls basketball and volleyball teams. Her commitment to these activities shows with her many awards and recognitions. It would be no doubt that she wants to be a pro basketball player when she grows up.
But, Tambra also has her ducks in a row, when asked about her future. She didn't hesitate to include the dream of being a Dental Assistant to her future endeavors. Although she doesn't brag on her special talents, we are sure to see them in action wherever she goes. Her academics are a part of her busy schedule, she makes sure to study everyday. Her reply to when she studies for tests was simple, "I prepare everyday, not the day before."
MULTI-SPORTS: TAMBRA (Lft)
TYQUAN SCRUGGS, 16, FRANKVILLE, AL
Tyquan is affectionately known by his family and friends as "Dutchie", and would seem to be a very quiet person. But, don't allow the quietness to fool you! Tyquan is a go-getter, and not as shy as people would want to believe. Tyquan is an active member of Mt. Bethel Missionary Baptist Church in his hometown, a member of both football and basketball teams at Washington County High School in Chatom, AL.

He's more than just sports, Tyquan wants to be an Engineer, and he's on the right track when it comes to studying. Tyquan stated he studies a day or two before a test, "mostly."

When he's not busy with his sport activities, Tyquan takes a break from it all with his favorite TV show, Family Guy and his favorite food: pizza.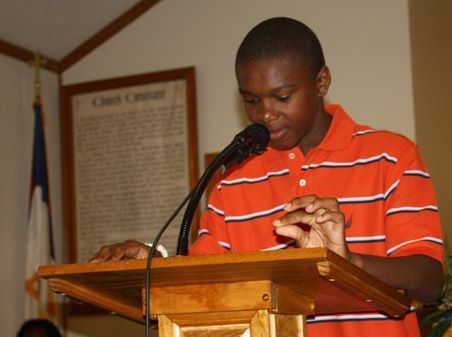 TYQUAN SPEAKS AT MT. BETHEL M.B.C. Frankville, AL
Jayda Baonga, 7, Maryland
Miss Jayda wants to be a model when she grows up, and she has already started on her career. Only a second grader at Pine Orchard Elementary School, Jayda likes dancing, gymnastics and making friends. Her favorite food is fried chicken, but you wouldn't know she indulged in fatty foods with her small frame.
Jayda was born in Guam, and has been a major traveler for many of her young years. She's visited places like Hawaii, enjoying the beautiful waters and all the island's great adventures.
Even though she's always travelling with her Mother, Jayda definitely makes time for her studies. She said that she studies everyday, and her favorite TV show is Good Luck Charlie.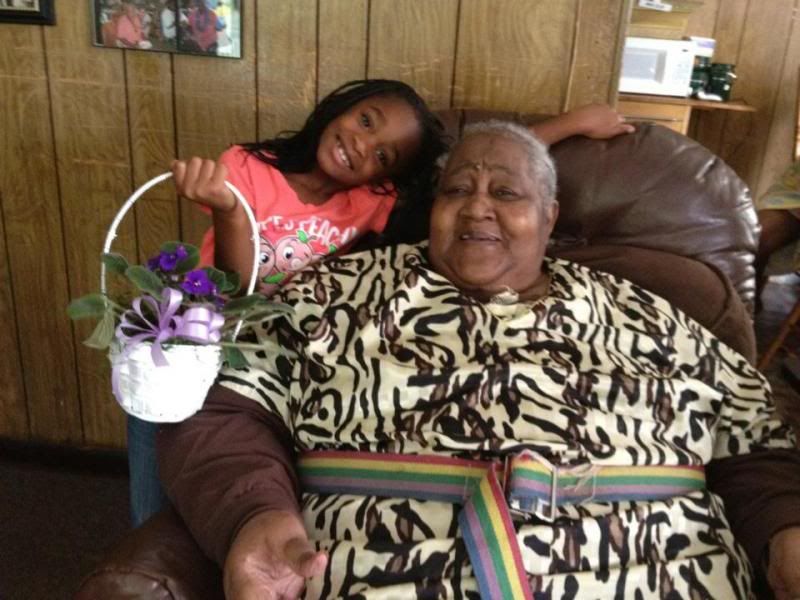 JAYDA AND HER GREAT GRANDMOTHER ELVINIA
Katelyn Green, 11, Frankville, AL
Eleven-year old Katelyn has been mature for her age, for many of her young years. Special talents like basketball, dancing, and baking kept her amongst the older crowds, gaining even more knowledge to be successful in life.
Attending Washington County Middle School, Katelyn is not a member of any school clubs or teams, but can be seen at many athletic events, cheering her family on. Her academic levels are outstanding, and it shows that Katelyn has her time management for education under control. She says her studying schedule is every Wednesday and Thursday; she makes sure they are not scheduled on game days (smile). There is no doubt that her dreams of becoming a Nurse and a Model when she grows up, will come true!
A member of Mt. Bethel Missionary Babptist Church in Frankville, Katelyn says her favorite TV show is A.N.T. Farm, and her favorite foods are salad, pizza, and ribs.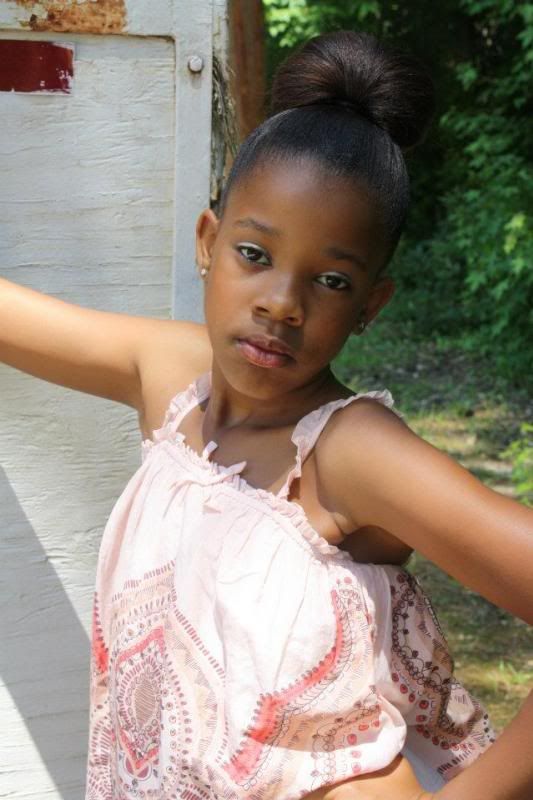 KATELYN SAYS SHE LOVES TAKING PICTURES
LaVonte Boman, 18, Frankville, AL
18-year old "Vonnie" is a first year Alabama Southern student, studying welding. Recent graduate of Washington High School, LaVonte was very active in sports; there's no doubt to Love and Basketball being his favorite movie.
Even though he's moved on to college, Vonnie has been an active member of Mt. Bethel Missionary Baptist since birth. He stated his favorite food is Rotel dip and chips; this probably being so, because Vonnie needs a quick snack when out hunting and fishing - his favorite pasttimes.
Being in college, Vonnie states he is free from having tests, "except for my welding tests." That may be a small break now, but just wait until you get another year under your belt, Vonnie!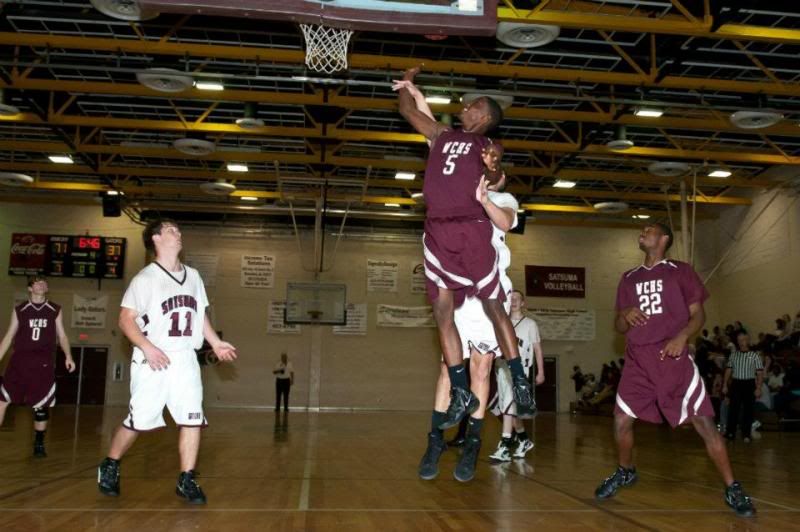 LAVONTE GOES FOR THE BASKET!
Myanna Allen, 19, Detroit, MI
Being her Mother's "first born", Myanna is very close to 'Mommy', and there's no doubt in her Mom's Chicken Alfredo being her favorite dish of only 19 years of Myanna's life.
But being young hasn't been a stumping stone for young Myanna. She has soared for the highest heights since she graduated the Arts and Science Program in Highland Park.
EXTRAORDINARY YOUTH: MYANNA ALLEN
Since high school graduation, Myanna has completed two years at Henry Ford Community College. This being done while holding a position at Oakwood Hospital and Medical Center, as a Dietary Assistant. Makes you wonder how she has time to study, right?
Well Myanna balances her schedules well, and has good time-management skills. When asked 'when and how do you study for tests/exams?' She replied, "I honestly study for an exam the week of it, so that way I won't be craming or forgetting any information on test day." This young lady has it all planned out.
Steadily moving forward, Myanna's educational journey continues at Wayne State University, where she's studying Nursing. She is still working for Oakwood Hospital and Medical Center. She is looking forward to her progressive transition within the hospital soon, in the ER Transportation Department. We wish her well, and continued success!
Her journey on molding her life is right on track. Myanna is a motivated youth, who wants to become a traveling Nurse; something she says "..[becoming traveling Nurse] that way I can see the world and still work doing something I love." You just can't beat that! Hard to believe this comes from someone who's favorite TV show is Here Comes Honey Boo-Boo 'Child' [laughter].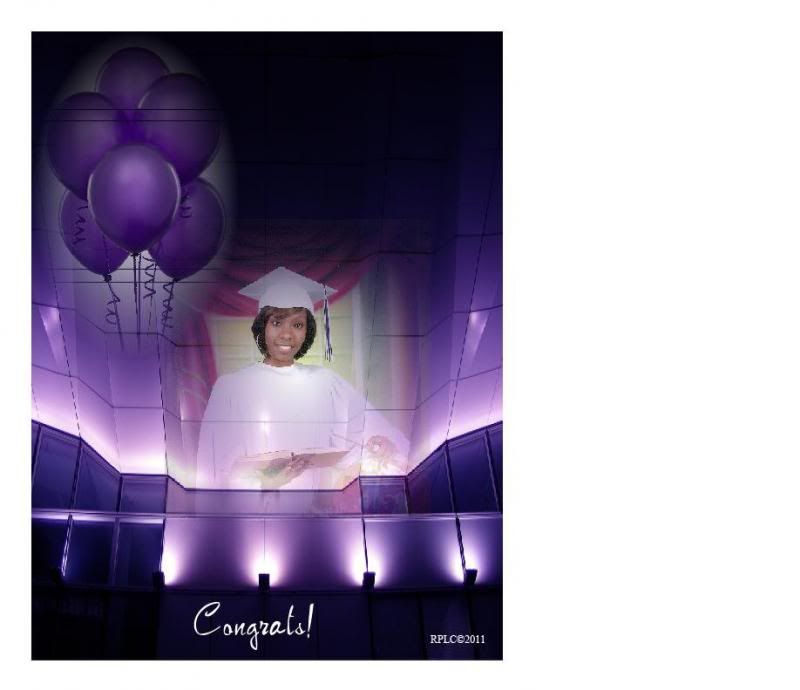 RPLC HAS ALWAYS BEEN PROUD OF MYANNA
Hank Snowden Jr, 19, Frankville, AL
Hank Jr is a 2012 graduate of Washington County High School, with his very first teacher being his cousin Ranya while his grandmother babysat for his working parents. Even at age 3 and a half, Hank was destined to love sports, money and fun beyond sitting still in a class-like setting.
This would be the beginning for a witty character of Hank; when asked about his age, he non-chalantly replied, "I'm 19, but look like I'm 25." Although witty by character, Hank knew he had to gain an education, and there was nothing funny about that. He took it in stride, but found he could also take part in what he enjoyed more than school: sports. Keeping in mind that even the greatest athelete had to maintain grades, Hank stated with honesty that he never studied. I must say, he has got to have a memory like an elephant to remember what he had learned in class because his grades were good.
A well-rounded person, Hank's love for outdoor activities found him hunting at an early age. Hank could be seen going hunting early in the morning, going to work after coming from the woods, or a [fishing] pond, and then making it home in time enough to attend a service at his home of worship at Mt. Bethel Baptist Church. His favorite talents are brazenly pointed out as cooking and baseball.
Hank has always held a job. He started working small jobs with friends of the family, doing odd jobs for Mrs. Frances Richardson. He now works for the Mississippi Department of Corrections, escorting inmates back and forth and head count; he's been with the MDC for ten months, and this is just a beginning to the big things Hank has planned, financially. His answer for 'what do you want to be when you grow up?' was simply, "to BE a Millionaire." He's on his way, and it shows in his gifts of money he gives to his parents.
Still active in athletics, Hank is a member of Turn Up Crew; Frankville Tornadoes, and Harbodie baseball teams.
With all of these activities, it would be a wonder how Hank has any free time. But, he makes sure he has time for his favorite TV show Martin, and his favorite food: chicken.
HANK IS A GENTLEMAN AT HEART
CHAZ "THE MENACE BOY" CLARK, 18, DETROIT, MI
Chaz is a graduate from Mumford High School, and has been exposing his talented maturity since his pre-teen years. For Chaz, a vey special youth, drawing, painting, cooking and playing the saxophone comes naturally. Even though his gifts are naturally blossoming, Chaz sticks to the rules when it comes to studying, and maintaining his grades.
Memorizing research found online, and reading about history, Chaz keeps the attained knowledge locked in his memory bank. He is definitely on the right track to cashing in on his commitment, and dedication to his talents.
Chaz deemed himself "Chaz The Menace Boy", started his own animation business titled C.M.S. Animation, and took his love for animated entertainment to another level. His artwork can be found displayed proudly in the homes of his neighbors. It could be Chaz's love for his favorite TV shows: Tiny Toons, Animaniacs, and DiC Entertainment that brings his cartoons to life. But, it could definitely be affiliated with him having favorite TV shows like Wipeout, that his cartoons become entertaining comics. Chaz states most of his favorite programs are from DiC Entertainment, "because they are high quality, are focused on education and information for the viewer, and I grew up watching those cartoons." He knows what he likes, and he seems to have good taste!
After Chaz said goodbye to his high school classmates at Chene Park in 2012, he ventured on to attend classes at College for Creative Studies.
While enrolled at CCS, Chaz had his mind set on getting a J-O-B. Persistence paid off soon, and Chaz has been working at Food Farm Market since June 2013. He started out helping bag groceries at the cashiers, also helping the seniors with their groceries.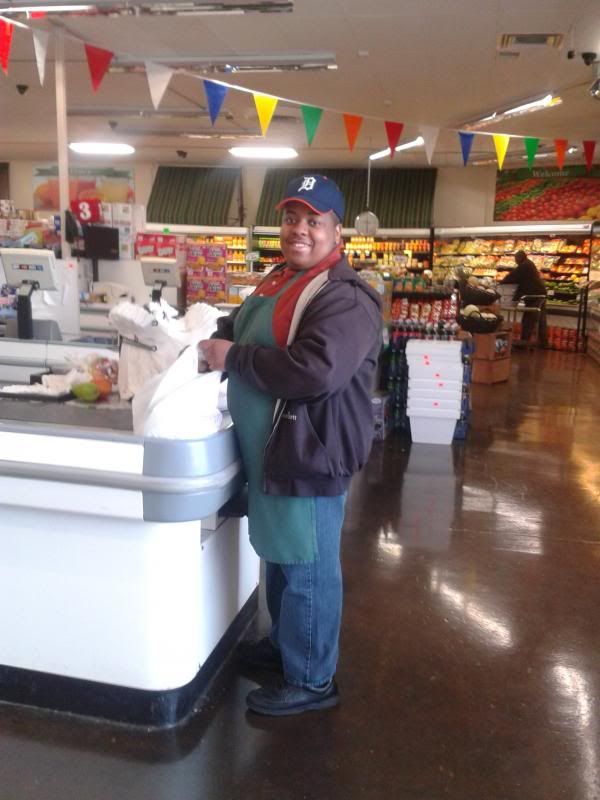 EXTRAORDINARY YOUTH: CHAZ CLARK, has been drawing comics for many years.
Shortly, Chaz's entrepreneurship skills kicked in, and he was soon moving up the ladder. Chaz is now adding the job of working in the produce section of the grocer, and helping with pricing stock to his job descriptions, all while still helping with the bagging. Chaz is content for now, being able to get paid for pricing donuts, Hostess cakes and pies.
Chaz's mind is on the money, and being around all the sweet cakes and pies is just a perk. But, his favorite food is pizza; he says, "but sometimes, I love Subway subs." His independence and pride in his employment shows when he participates in [LCBC] his block club's activities and events. He always ask what can he contribute, or he will set-up his table for art sales.
Always a business man at heart, Chaz can be seen wearing Dobb hats on any given casual day. It's apparent he has already started his own business, so Chaz says in his case he wants to be a cartoonist, "and an investor like Steve Jobs." We're counting on you, Chaz!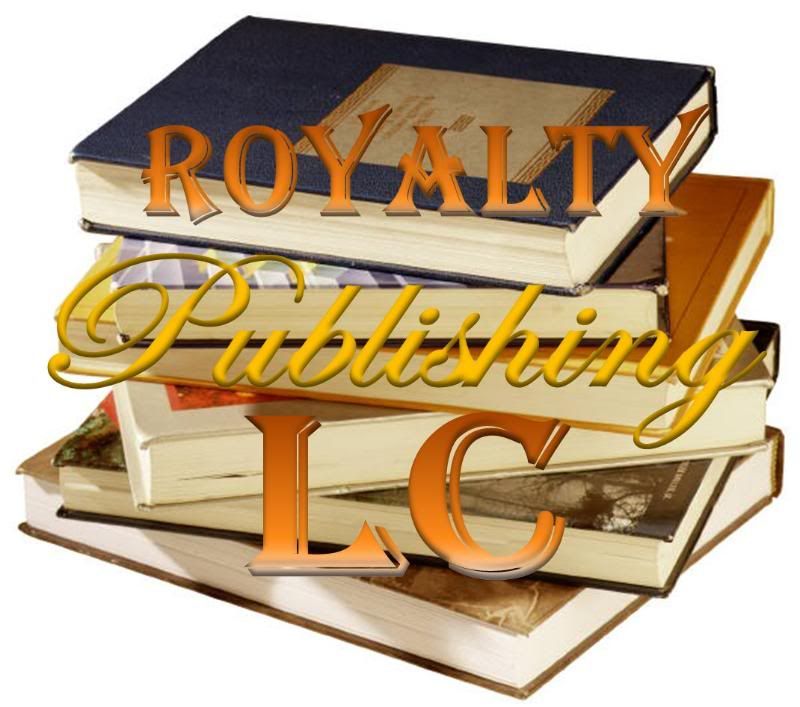 CHAZ CLARK has designed logos for RPLC since 2009
VERNARD "VJ" SNOWDEN JR, 8, DETROIT, MI
VERNARD "VJ" SNOWDEN says he has loved to dance for the eight years of his young life. Born into an athletic family, VJ has chosen a different route: tap dancing.
Although he has taken part in several athletic activities, VJ says his heart is with dancing. A student at Greater International Academy in Detroit, VJ excels in academics to outweigh his athletic abilities. VJ says dancing is his heart, but he wants to be a professional baseball player when he grows up; VJ and his brother Amare have participated in the Miguel Cabrera Camp, receiving certificates of completion. Even if VJ isn't proud of the accomplishment, his family sure is - especially his granddad (smile).
VERNARD "VJ" AND BROTHER AMARE AT MIGUEL CABRERA CAMP
A member of New St. Paul M.B.C. in Warren, MI, VJ says his favorite food is pizza, and his favorite TV show is The Regular Show; neither helps his dancing, so it must be in the blood - best of success, VJ from ROYAL-TALK!
VJ's talents definitely fall under the creative umbrella - when he gives gifts to his family, he always makes them handmade cards and photos. If he found a million dollars, VJ stated, "I'd keep it."
VJ SAYS, "I LOVE TO [TAP] DANCE!"

CALDIN ROGERS, 17, EASTPOINTE, MI
CALDIN ROGERS, affectionately known as "DOO" by his family and friends, is an 11th grader at South Lake High School - Saint Claire Shores.
Caldin is very athletic, but takes his education seriously... he plans to graduate in 2015 with his favorite cousin Samone. Hardwork isn't foreign to Caldin, he worked at a car wash before, but had to quit for school.
An active member at New St. Paul M.B.C., Caldin has participated in groups, performances and events at the church. He balances his schedule well, with keeping his schoolwork and homework up to par. He stated, "I usually study for test before and after a test..." Caldin makes sure his academics are not jeopardized. "I know for a fact I had questions I knew, but my mind went blank..." With study habits like 'DOO's, there are no questions about his success!
Although Caldin is an awesome athlete, his plans are to open/start his own broadcasting company - way to go, DOO! His talents also include singing and cooking.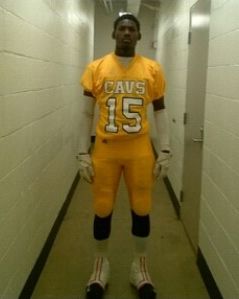 But his favorite food isn't anything he cooks, he loves his grandmother's mac-n-cheese! Needless to say his favorite TV show is Sportscenter; after his NFL career, Caldin plans to move forward with the broadcasting studio endeavor. I'd say his cup is already full!
Also a family-oriented person, Caldin loves giving gifts, but only gives what's allowed in his budget. He said if he'd found a million dollars, "I wouldn't tell anybody". I don't blame you, Caldin - Ranya.
IF I FOUND A MILLION DOLLARS!..
*******************************************
XTRAORDINARY YOUTH (contd.)
********************************************
We asked the ROYAL YUF a couple of random questions...
Here are their answers to the questions: "What type of gifts do you give your parents/grandparents? If you found $1 million, what would you do?":
JAYDA Full of love, and a very entertaining personality, Miss Jayda likes to give her family personal gifts like flowers, or pictures that she paints or draws. If she won a million dollars, Jayda said she would save it, and buy something.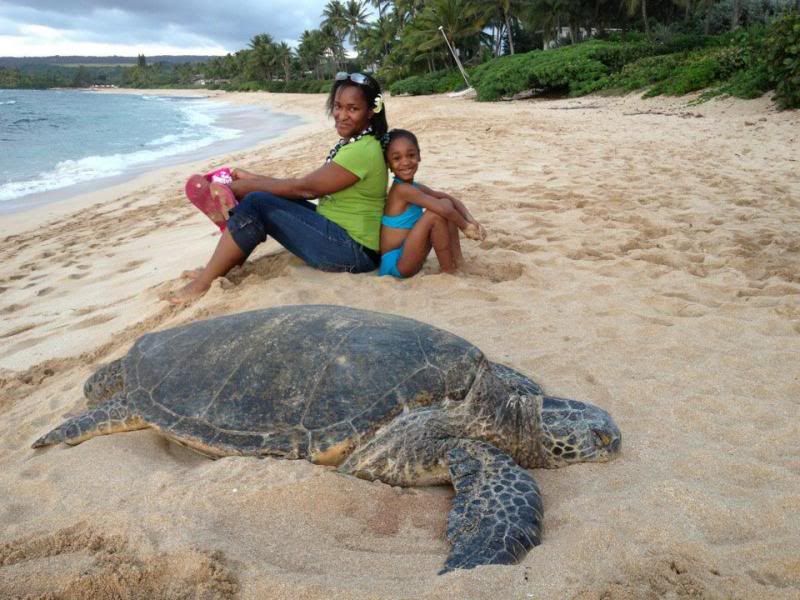 JAYDA ON TURTLE BEACH IN HAWAII
########
TYQUAN So, there is a soft side to this sportsman. Tyquan stated he gives the gifts of big hugs and kisses to his family.
If he found a million dollars, Tyquan said, "I really don't know what I would do, probably give it to my Mother, and let her make the adult decision." I say, "smart boy, Dutchie!"
TYQUAN TAKING YARDS!
########
KATELYN A person with a heart of gold, Katelyn likes giving gifts. She says she gives her Mother cards, her Father hunting materials; her grandmother gets flowers, and her grandpa gets a lot of love!
When asked if she found a million dollars, Katelyn said she will turn it in, and pray that "I will get a blessing for turning it in, instead of taking it, and spending it." Smart young lady, Katelyn!
KATELYN AND HER SIBLINGS
########
LAVONTE Gifts he will give to his parents are the gift of maturity, morales, and being a good child... "Way to go, Vonnie! Keep up the great job!"
When asked what he would do if he found a million dollars, Vonnie said, "probably never find a million dollars... because no one would be crazy enough to leave that much money laying around, but if I do, I would count it as a well deserved blessing!"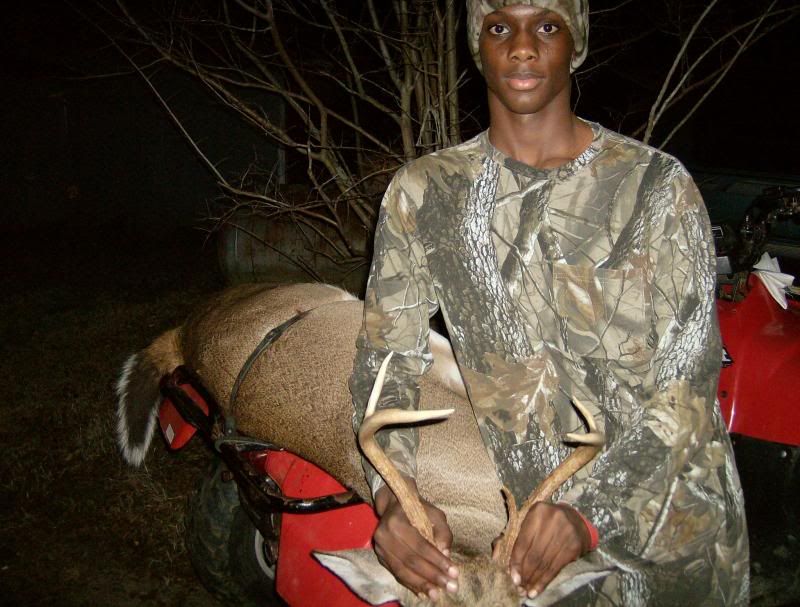 VONNIE SHOWS OFF HIS HUNTING SKILLS
########
TAMBRA explains that when she gives gifts to her family, they are, "gifts of LOVE!"
When asked what she would do if she found a million dollars, Tambra had no problem stating, "I would thank Jesus all the way to the house/bank!!! HaHa."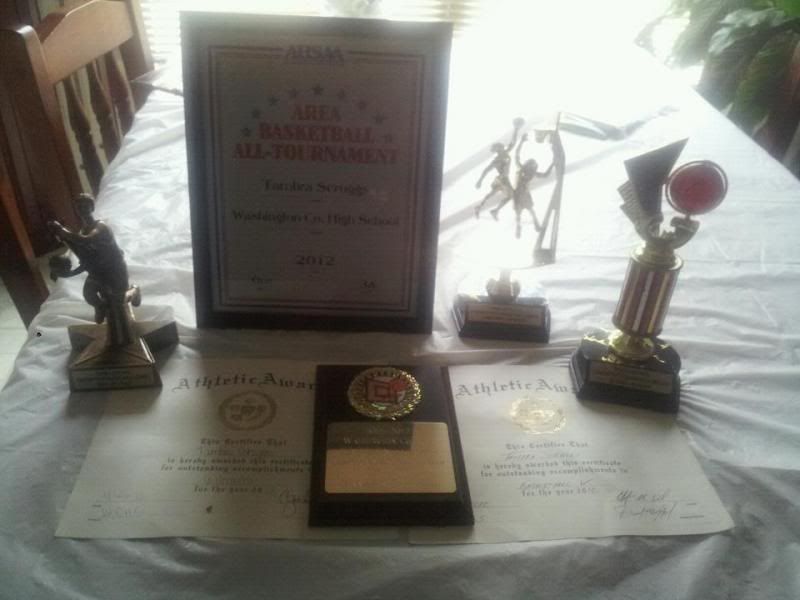 TAMBRA AWARDS IN SPORTS
########
HANK JR (PUCCI) When asked what he would do if he found a million dollars, Hank replied, "give God all the praise, pay tithes and offering; start a small business, such as owning a strip club; and buy the Snowdens on the "Hill" a big fish pond, new cars, and four-story homes.
I'd say: "Bring on the money, Pucci!". NOTE: by the time we published this feature, Hank had changed his youthful nickname of POOCHIE, to PUCCI.
HANK THE OUTDOORSMAN
########
CONTINUED... "What Type Of Gifts Do You Give?"
PREVIOUSLY FEATURED ROYAL YUF:
MARTINA says she gives cards, balloons, and a bear.
If she found $1 million, she'd donate the money.
DENNIS says his gifts varies... the big spender (smile).
If he found $1 million, he'd save the money.
MYANNA says she loves buying edible arrangements, "It's like the perfect gift!"
If she found $1 million, she said she would definitely think of it as a blessing from God, and that he chose her to find it, and do something good with it. That good would definitely be to "take care of her family, and community."
CHAZ says he buys [them] new clothes, cologne or perfume, or any type of gifts.
If he found $1 million, he'd invest some of the money, save some at the bank, and spend a little on "the stuff I like".
CHILDREN: "TO REACH ONE, TEACH ONE" *REST14
CREATIVE YOUTH: Pictured below, are (l-r) Deborah and Raven of Washington County, AL; two very creative youth that have written books! Hopefully, we'll be able to feature them soon!